A multi-award winning music & radio producer with 21years experience in the industry, Suzanne's worked alongside the likes of Paul van Dyk, Martin Jensen, Markus Schulz, Solarstone, Giuseppe Ottaviani and Dannic to produce some of the biggest radio showsin the world.
Six years ago, Suzanne left her career as a University Lecturer and Sony Academy Award winning Broadcast Journalist at the BBC and Capital FM, to follow her passion and work full time in electronic music. She was the first producer to join Distorted Productions alongside co-founders Andi Durrant and Nick Riley.

Since then she's worked on over 300episodes of the VONYC Sessions with Paul van Dyk, helped Dannic create, design and launch Fonk Radio, and produced Solarstone's Pure Trance Radio flagship episodes 100 & 200, live from Armin van Buuren's ASOT studios in Amsterdam. Episode 100 hit the number one spot trending on Twitter and was voted the 'Best Studio Live Mix' at the Trance Podium Awards 2017. Suzanne also hosts her own weekly radio show, Voyager Radio, which is broadcast around the world in fifteen countries on FM, DAB and online.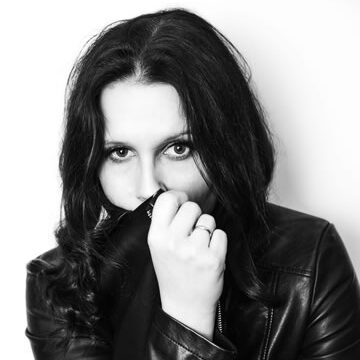 In addition to this, she's released her own music on Paul van Dyk's VANDIT Records, Pure Trance and Amsterdam Trance. In 2019 she teamed up with oneof the most recognisable vocalists in electronic music, Sue McLaren, to work on new music and support other women coming into the scene. The duo launched Siskin in April 2019 with their first release "Real Love" on Paul van Dyk's VANDIT Records. They were featured in Mixmag in September 2019, and their second release "Beautiful Lie" was included on two 'Best of 2019' compilations.
Suzanne has a very exciting year ahead with some massive new radio projectson the horizon, music scheduled for release on the world's biggest record labels and tour dates already in the diary for 2020.